How to Convert 3GP to MP4 on Mac OS X or Windows
3GP files are generated by the 3rd Generation Partnership Project for interfacing MPEG-4 videos on 3G-enabled devices such as mobile phones. However, despite 3GP files are small enough to transmit over the Internet and from cell phone to cell phone, they still can't be playable in some media applications, for example - Windows Media Player. Maybe you tried to load a 3GP video into iMovie for editing but a window will pop out and told you that it could not open it. Additionally, Apple iTunes, often used for their digital video organization among Mac users still can't read 3GP by default. For those needs and many more, you'll need to convert 3GP to MP4 file or other more flexible file types.
If you have a collection of 3GP movie files and want to convert to save as MP4 format, there are many of video encoding program you can choose from. Here Video Converter for Mac that we use all the time will help you produce a quality MP4 (H.264/AVC, MPEG-4) file from the original 3GP video. It is fast, easy-to-use, and kept up to date, supports almost all popular desktop video formats users would require converted to the legacy format without hassle. Plus, the software conveniently places lots of preset options to let you enjoy the movie with right resolution on a handheld device you have. For encoding 3GP to MP4 on Windows (8/7/Vista/XP,etc.), please try Video Converter for Windows here.
You won't need extra codecs or any of the other many installations. Just download and install the right version according to your computer operating system and you'll be good to go. Here's how to convert 3GP to a MP4 file for Mac OS X, let's begin:
Step 1: Add 3GP video files
Click "Add File" button on main menu to browse your computer and load 3GP videos you want to convert.
Step 2: Select MP4
Now comes the second part of the process - choosing a resulting format. There are 100+ most popular formats available in program. Simply click the "Profile" drop-down box, scroll the formats list until MP4 (H.264/MPEG-4 AVC) appears, and pick it.
For an experienced user, you can manually adjust output settings to further optimize and compress conversions to enhance the resulting file.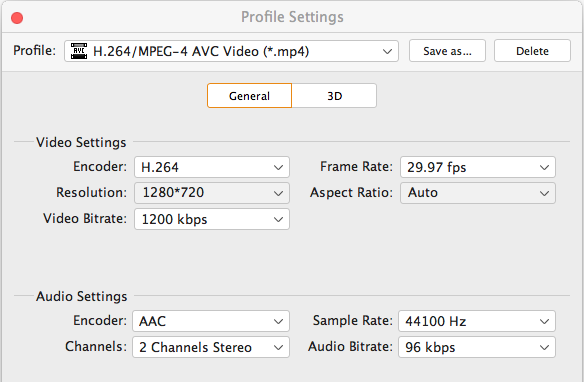 Please take note on the left side of the list, you can alternatively select the device you want to optimize the video for. One of the key advantages of this Mac 3GP to MP4 converter is that it makes a number of useful presets for choosing your destination format.
Step 3: Converting 3GP
And now we come to the last step, click the blue "Convert" button on the bottom right corner and watch the program do its thing, the utility will convert the 3GP to MP4 format in a fast way on your Mac.
Encoding is displayed using a blue progress bar, as in the image below. Once it's done you should have MP4 files waiting for you in the folder you chose.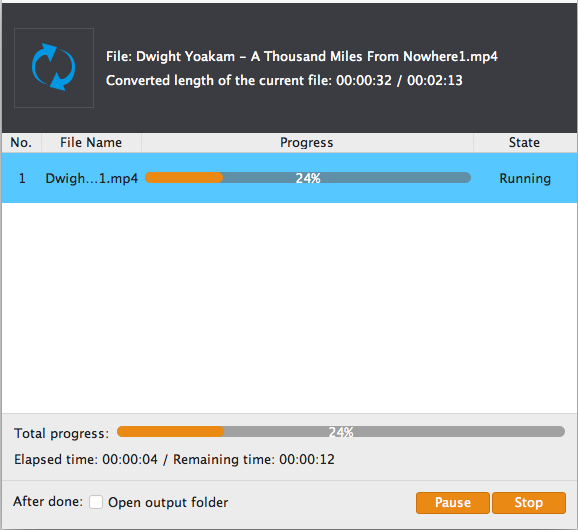 .MP4 File Description
MP4 is short for Moving Picture Expert Group-4. MP4 is also known as MPEG-4 AVC, or advanced video coding. This new technology is going to make video files decrease in size so that they are easier to work with and support. What used to be massive video files of motion and audio are now compressed versions of the same material, called MP4s.