How to Convert MKV to MP4 and MP4 to MKV on a Mac & PC
A .mkv file is a Matroska multimedia file. It can hold numbers of video/audio/image or subtitle tracks in one file. MKV works great but it isn't as widely supported as MP4 container, and it can't stream H.264 video unless you use webm compression and HTML5. You may have bundles of MKV (1080p/720p) video files stored in your media collection, and wonder how you can get those high quality of MKV files to MP4 format to play smoothly on your media device like iPhone, iPad, PS3, or share on a Mac. Today, we're going to use an awesome program called Video Converter to transcode MKV to MP4 file on Mac OS X that you can load into Android/iOS device, or to play on any number of other playing devices.
Video Converter for Mac is a super-easy digital video conversion program that converts just about anything to just about anything else and optimizes them for different devices. You can use it as a basic editor to handle all manner of video files through it. Its built-in basic video editing feature gives you option to trim, cut, join, and flip videos, add watermark/effect to create personalized final products. Many of you are running a PC with Windows system, please go and get Video Converter for Windows to transcode from MKV to MP4, which can faithfully handle anything you throw at it and ready to play on any device, anywhere you go.
In this article, we would like to present how to convert MKV to MP4 for Mac as an example. Some of you may have MP4s and need to move to MKV containers, this software can also do that perfectly.
Step 1: Add MKV files
Click "Add File" button on the top menu to browse your computer hard drive and load MKV videos to the window. You can choose pretty much any video file, too.
Here, one nifty feature is the ability to join multiple files into a single large one, which can be done by clicking on the video titles and then pressing the "Merge" button.
Step 2: Select conversion options
Once the MKV to MP4 converter has loaded your MKV file(s), in the lower left-hand corner of screen you'll find the "Profile" drop-down menu. Select that to open the format panel.
Digital video is stored in a container, and the video and audio data are compressed within that file using a codec. So here choose the format H.264 Video (*.mp4) or MPEG-4 Video (*.mp4) under "General Video".
However, to keep the quality of output files, if the MKVs you want to convert to MP4 are high definition, here you will need to go to "HD Video" category and select HD MP4.
There are a variety of custom parameters, for advanced user, under "Settings" buttons that can be optionally modified to further optimize. Generally, it's not really necessary since the pre-configured settings are OK.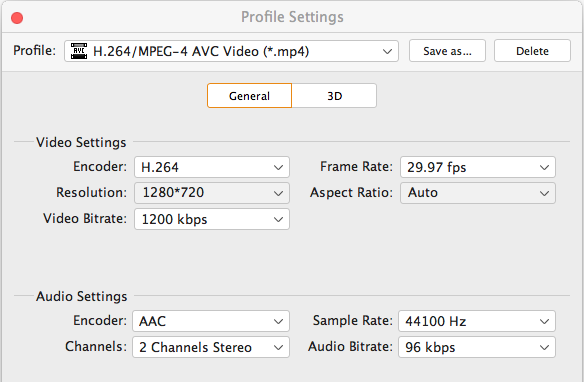 This Mac MKV to MP4 converter doesn't just allow you to choose a specific format. It has a good range of preset options to convert videos for a variety playing devices as can be seen on the left side. Simply choose the device that you are most likely to watch the video on and it will optimize a whole range of encoding options for that.
Edit MKV files before the conversion: (optional)
There is a handy built-in video editor can handle editing for a video before your MKV to MP4 file conversion. After you have loaded your source file, simply click on the "Effect", "Trim", "Crop" button on the top menu, or you can right click the mouse to bring up the window. More details on here.
Step 3: Convert
After the settings and the previews of videos, straight, click "Convert" to begin the Mac MKV to MP4 format conversion. How long the encoding takes is very much dependant on the size of the video files you have added, the encoding settings and the power of your Mac.
When the MKV to MP4 conversion is finished, you've got a widely supported MP4 file. Enjoy!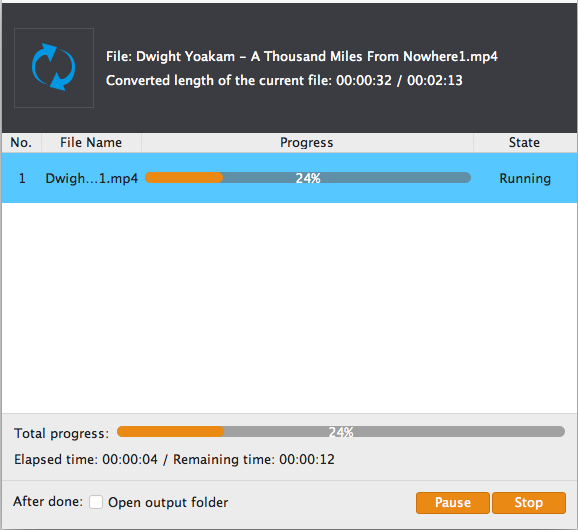 Video Converter for Mac is the all-in-one software to convert MKV to MPEG-4 video with just a few clicks with high video quality, while it can also convert popular formats from MTS to MP4, QuickTime to MP4, 3GP to MP4 for Mac OS X etc..