How to Convert TS to WMV for Mac/ Windows
How do I turn the TV show recorded from my Hauppauge TV tuner (produces .TS files) into something windows media player can read and play? I also want to keep the same quality video as the original, So please, can anyone help?
TS (MPEG transport stream) is a video file type that is recorded from TV in MPEG format. It is used in broadcast applications such as DVB and ATSC. Multimedia for a number of Microsoft products use the .wmv file extension. Since TS videos can't be supported officially on a standalone media player like Windows Media Player or even Apple iTunes without being converted. Therefore, if you want to send TS files saved in your Mac computer to your friend who only has Windows-based PC, you may need to find a way to convert TS to WMV on your Mac computer.
There are a number of conversion programs that convert TS file to WMV on Mac OSX, and also handle other file formats as well. Video Converter for Mac introduced here will do much more. It gives you quick access to all conversion options available in an all-in-one interface, and has 100+ ready conversion presets for Apple/Android gadgets. In addition, the software provides DIY elements to customize your videos.
For converting TS to WMV format on Windows, please try Video Converter for Windows. BTW, this version allows you to grab videos from online video service and convert to any format you need.
The following simple steps is for those who may want to convert videos in .ts to .wmv on Mac system, the process on PC system is the same. Let's begin:
Step 1: Add TS files
Install and run the program. The navigation buttons are clearly visible and simple to understand.
Add your TS videos to be converted using "Add File" in the top left corner of the window.
Step 2: Choose an exported format to save the video
Click "Profile" drop-down list, and choose WMV as output media file type. Then in "Settings" panel, the program allows you to change certain video and audio settings. Unless you are experienced with that, you'd better keep the defaults rather than messing with the settings.
Then specify a location where you want to save .WMV file under "Destination" option by hitting Browse.
Aside from choosing a specific format, you can choose the preset you'd like to convert the video for - Xbox 360 or Windows Media Player, for example from the presets list on the left side and everything will be optimized accordingly.
Step 3: Start conversion
When you have made your selection, press the "Convert" button represented on the bottom right corner, and wait for the program to do the Mac TS to WMV conversion. A little blue bar will appear showing the progress of the operation.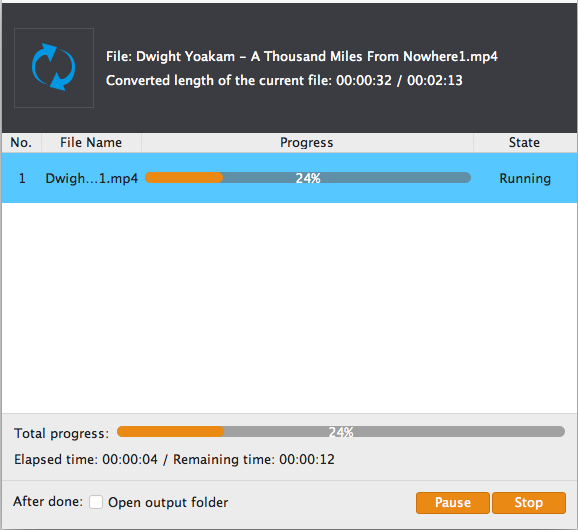 More Related to TS WMV Conversion