How to Migrate Messages between Google Pixel and Sony Phone
Although there is a great deal of communication software available for Android phones on the Play Store, text messages is still one of the widely used tools for people to contact each other. When you get a new Sony smartphone (i.e. Xperia XZ), one thing you intend to do is to let the text messages stored in the old Google Pixel smartphone come along with your Sony phone. Some phone users may type the text messages manually but you should invest a lot of time and energy to finish it when your text messages are in large amount.
But in this article, I would like to show you another method without any hassle. When it comes to transferring data from Android to Android, whether it is a Samsung, Huawei, Motorola, Sony, Nexus, Pixel, ZTE, LG, OnePlus. Phone Transfer is our favorite. It helps you to transfer your SMS between Pixel and Sony smartphone in a fast way, It also handles content including contacts, call logs, music, photos, videos, apps and more.
There are some extras that make this tool even handier, including options to back up your phone data to the computer or USB drive, which is a quite reliable way to protect your valuable files from lost. Once there is something wrong with your phone, you can also restore the data from backups. You can even retrieve files from iTunes, iCloud, OneDrive, Kies.
Phone Transfer is available for both PC's and Mac, click the link below to download the right copy of the program to proceed.
Below is our detailed guide about how to migrate text messages from your Pixel phone to Sony smartphone. You can do this in opposite direction.
Step 1: Build connection of your two Android phone with PC
Follow the on-screen instructions to install the software on your machine. After installation, open it and you'll be presented with a clean interface, along with four options, as image shown below.
In our case, hit the green "Phone to Phone Transfer" option to continue.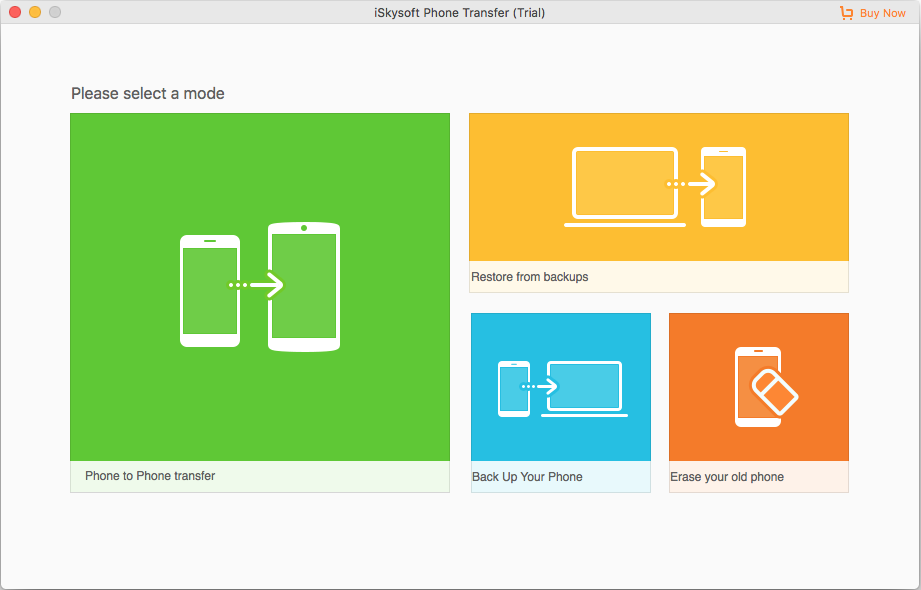 Next, you will be required to plug your Pixel and Sony Android phone into the computer to establish connection. Please make sure that you have enable USB Debugging on both your devices.
Step 2: Select Text Messages
Once the connection is successful, the program will begin scanning and analyzing the internal memory of Google Nexus/Pixel automatically and all the transferrable data (contacts, calendar, messages, call logs, apps, videos, music, photos) is listed on the middle pane of the interface.
Check Text Messages option and uncheck other items if you're going to copy text messages to Your Sony Xperia phone from Pixel phone only. Or you can select multiple items at the same time.
Step 3: Start Transferring all text messages from Google Pixel to Sony Android phone
In the last step, you just click Start Copy button on the bottom center of the screen to begin the transfer process. You can monitor the process via progress bar. Don't disconnect either of your two devices before the whole process is accomplished.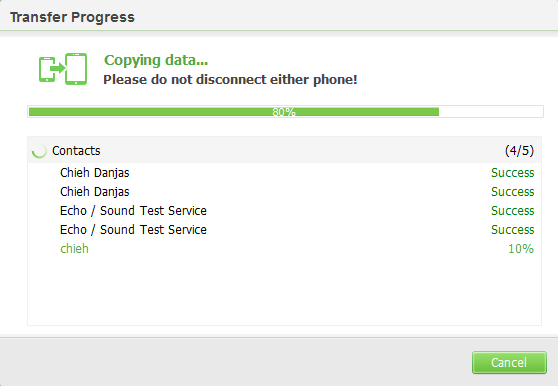 Done!
Sony Models: Xperia™ XZ Premium, XZs, XA1, XZ, Xperia™ X Compact, Xperia™ E5, Xperia™ XA Ultra, Xperia™ X Performance, Xperia™ XA, Xperia™ X, Xperia™ Z5 Premium, Z5 Premium Dual, Z5 Dual, Z5, Z5 Compact, Xperia™ M, Xperia™ C, Xperia™ ZL, Xperia™ Z, etc.
How Can You Get Songs Moved from an iPad to an Samsung Android Phone
How to Transfer Call History from Your Old HTC Phone to Sony Xperia XZ