How to Migrate Call Logs from Huawei to Samsung and Vice Versa
Switching smartphones nowadays have become a common a universal phenomenon for most users. For one thing, they can be the first to get their hands on the state-of-the-art electronic products; for another, a lot of new features are added to the newly-launched smartphones, thus making our daily life easier and more convenient. If you are planning to replace your old Huawei with a new Android phone, then Samsung is a nice choice. Also see: How to back up Android.
However, switching to a new phone comes with a series of problems, one of which is how to transfer your call logs from the old Huawei to the new Samsung Android phone. Normally, you can backup your data in one phone online using cloud service (i.e. DropBox) and then share it to another one with the same account, or you can pull your data off the old phone and manually transfer it to your new one. But call history pose a unique challenge as it can't be saved in those cloud services, nor can you pull if off from your smartphone.
We know that call logs means a lot to you. By transferring call logs from your old Huawei to Samsung, you will be able to keep accurate track of who has called and when, whether it is for personal or business reason. You may be looking for a wide range of answers about how to facilitate call logs transfer process online, but in this article, you will be surprised by what Phone Transfer can do.
Phone Transfer encompasses every possible features that will satisfy your needs, making the switch of call logs between Samsung and Huawei Android smartphone incredibly easy.
Highlights
Simplify the call logs transfer process, no any complicated steps involved.
Work across different operating systems: iOS, Android, WinPhone, BlackBerry, Symbian.
Backing up call logs for the sake of avoiding loss on computer and can be retrieved if required.
Suitable for most smartphone brands: iPhone, Samsung, Huawei, OnePlus, HTC, LG, Moto, etc
Supports transferring multiple files types: contacts, music, sms, videos, photos, calendar, call history, apps.
What follows in this article is the instructions on how to move call logs from Samsung Android phone to Huawei device. (Also see: How to retrieve lost text messages on a Huawei phone)
Step 1: Plug the old Huawei and the new Samsung into computer and launch the program
First of all, to make the call history transfer happen, we need to download and install Phone Transfer on either your Mac or PC's. Please download the right version.
Double click the program icon and a user-friendly user interface comes into sight. Select the green Phone to Phone Transfer mode on the interface and go on to the next stage.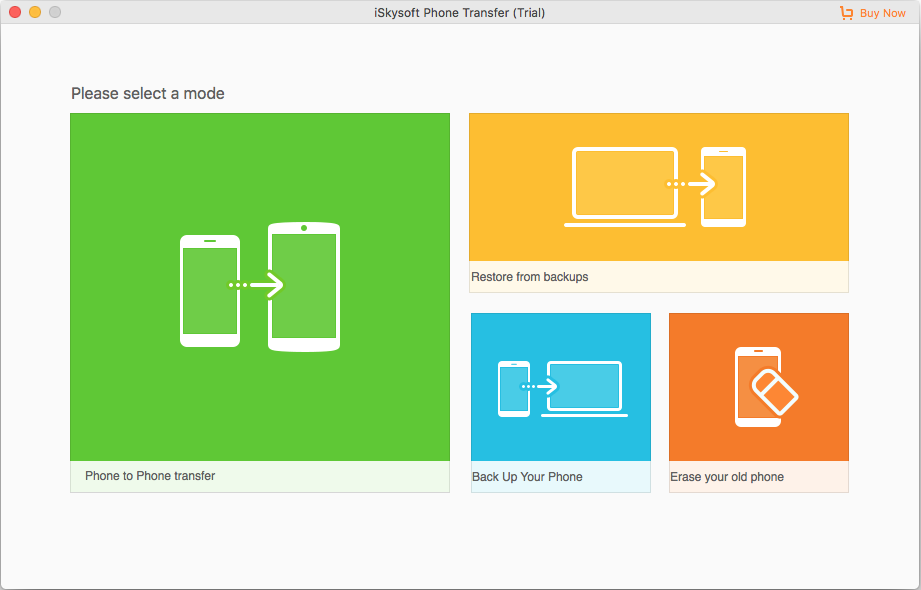 Plug both your Android devices to the computer using two USB cables. At this point, you need to enable debugging mode on both your Android phones. See how-to guide here.
Step 2: Select
The software will display both the device icons on both sides of the screen as soon as they are successfully connected.
On the left side is the source device (Samsung) where you extract call logs and on the right side is the target device (Huawei) where you import call logs. Flip option is provided in case you need to exchange their positions.
Now, you see call logs among other data in the middle list of the screen. You simply tick the box beside Call logs option. While you are getting call logs from a Huawei onto a Samsung phone, you can also migrate contacts, text messages, videos, music, etc.
Step 3: Begin copying Huawei call logs to your new Samsung phone
After you're all set, click Start Copy button. Wait until the transfer process is done.
Done!
Happy Huawei call history to Samsung phone transferring.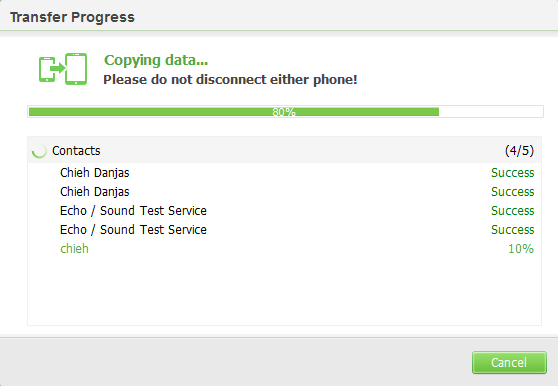 How to Move Your Music from iPad to a Samsung Phone
How to Transfer Text Message from HTC to Sony Xperia Phone
How to Move All iPhone Messages to ZTE Android Phone
Samsung models: Galaxy S8, S8+ (Mar. 2017), S7 edge, Galaxy S7, Galaxy S6, Galaxy S4, Galaxy S6 edge+, Galaxy S7 active, Galaxy S4, Galaxy S5 Mini, Galaxy S III, Galaxy S5, Galaxy S4 mini, Galaxy Note 5, Galaxy Note Edge, Galaxy Note 4, Galaxy Note 3, Galaxy J7, Galaxy J3, Galaxy Sol, Galaxy Express prime, Galaxy Grand Prime, Galaxy Amp Prime, Galaxy Amp 2, Galaxy E5, Galaxy Core Prime, Galaxy Stardust, Galaxy J1, Galaxy Prevail LTE, Galaxy Mega 2, etc.