How to Convert MOV to MP3 on Mac/ Windows
MOV is an Apple's video format specially designed for the QuickTime movie player. It contains one or more tracks, and each of which stores audio, video, effects, or subtitles. The video of .mov always have a better image color and less blocky compression artifacts than many of other formats.
Let's say you have a few QuickTime .mov movies that you have collected on your hard drive, and want to save in mp3 song/soundtrack to take with on an iPod or to just listen to the audio without the video, or you'd like to make cute ringtone with MP3 file for your phone. Definitely, you'll usually need a MP3 music converter to transfer MOV to MP3 format for Mac OS X and Windows.
If you want to get music from video, there are tons of programs that promise to do the job. Here we focus on the program called Video Converter for Mac - the powerful conversion software that allows you to make this happen. It performs the function of extracting audio tracks from MOV to MP3 on Mac and can convert a large number of video formats to rip the audio out for easy listening, including batch conversion, which comes in very handy if you want to convert a bunch of MOV music videos into MP3 files. This all-in-one software also covers a full range of video formats and converts between videos for play on media players. If you want to convert QuickTime .mov video on a PC, please try Video Converter for Windows here.
Ok, before the conversion from QuickTime .mov to mp3, please download the correct version above for your operating system and install it (here we use the Mac's). When ready, read on to follow the steps.
Step 1: Import MOV files
The casual users are welcomed when they first open the program. There are on-screen guides pointing out where to start and what you should do.
To get started, click "Add File" icon. The standard dialog appears. Select .MOV file(s) from its folder and import into the MOV converter for Mac. Or directly drag-and-drop files into the center of this MOV to MP3 converter for Mac. You can also load other type of video clips to rip to MP3 file.
A thumbnail of the newly added MOV clip will appear in the project area, as well as other basic information (file name, length, resolution), see screenshot below.
Related Article: How can I get audio file from MP4 and save in .mp3 format.
Step 2: Choose conversion format - MP3
Now select "Profile" drop-down menu at the bottom side, this will open a panel where you can choose any of the video & audio format profiles.
In our case, pick MP3 - MPEG Layer-3 Audio (*.mp3) from "General Audio" category.
You can then adjust its quality properties using the "Settings" option next to the "Profile". After the window open, move to Audio Settings section and tweak any set of values controlling the MP3 quality such as: sample rate, channel, audio bitrate. Keep in mind that the higher bitrates, the better the sound but result in larger size.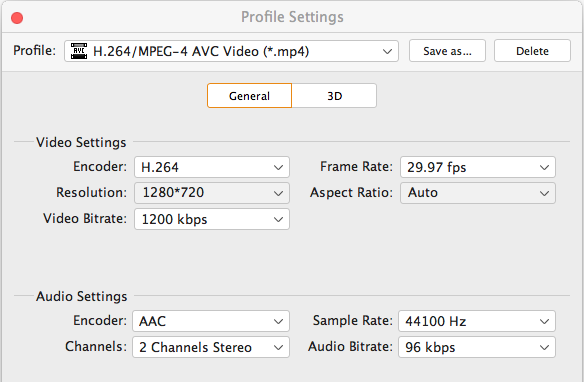 See also: How to Render a 4K MOV to 1080p or 720p
Step 3: Start Converting MOV to MP3 audio on Mac OS X
When you have made your selection, simply click the corresponding "Convert" button on the bottom right corner and the Mac MOV to MP3 conversion will start automatically. A new window will show you how fast the app works and where the current progress and total progress is.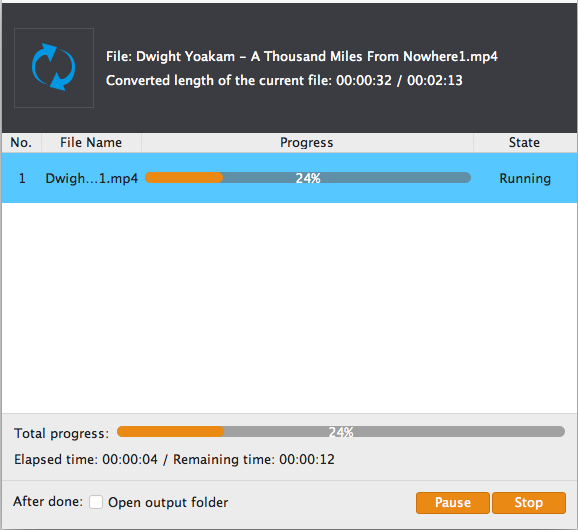 Tip: of course, you can use this utility to convert MOV to other common video, or convert a video file like MPEG and add it to iTunes. It will do most of these things for you.
When it finishes, you can locate the converted MP3 audio files by pressing the "Open folder" button on the bottom of the main interface.
Put the audio files onto QuickTime player or iPod and enjoy the sounds.