How to Rip and Convert Blu-ray to AVI for Mac and Windows
There are endless reasons why you might want to extract the contents out from a Blu-ray disc and convert to a more manageable AVI file format. You might want to carry along those Blu-ray movies onto a PSP on a long trip, or you might want to share them with your friends via network, another reason might be that you might just want to backup in order to avoid scratches on the originals disc.
Whatever the reason, if you are looking to quickly decrypt and convert a blu-ray to AVI videos on Mac/PC without any complicated settings of codecs and compressions, Blu-ray Ripper is top choice for what you want to do.
Blu-ray Ripper for Mac has been around for quite some time. It gives a good balance between power and ease of use. It can remove most of type of protections contained on Blu-ray/DVD disc through its decryption algorithm, and convert the movie files across an incredibly large array of formats including Blu-ray to AVI (.*wmv, .*mp4, .*mkv, .*mov). One of the nice things is its flexibility: the program is embedded with preset options to convert Blu-ray for watching movies on just about every popular device, and lets you arrange several output settings to get full control over the quality of the exported video if you like. For Windows users, please download Blu-ray Ripper for Windows.
Here below is the guide to go about ripping Blu-ray to AVI format on a Mac. Let's take a look at how it work.
Step 1: Add Blu-ray movie
Open the application. You'll be shown with a clean interface: it's spartan but extremely capable.
Insert Blu-ray disc, and the application will scan the entire BD disc immediately. Press "Add Blu-ray/DVD" on the upper corner of the startup interface, and select the movie title(s) to be added to the software. You can then view the titles on the main window like so.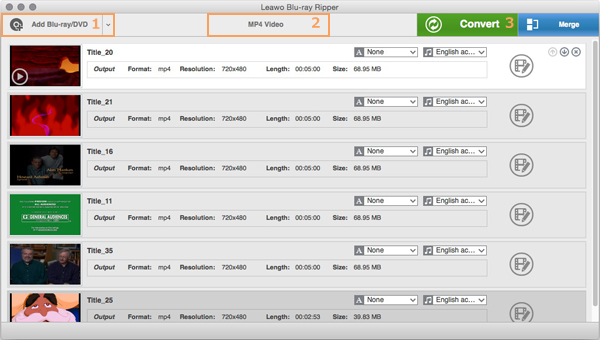 Step 2: Select the format of output
Next, head to the default option "MP4 Video" on top middle menu next to the "Add Blu-ray/DVD", click it, and access to a panel where you need to click "Change" button and switch to the Format tab.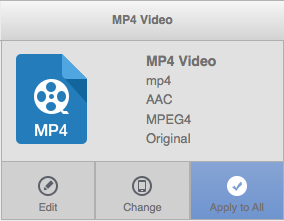 Then choose what format the exporting file will be save in. Here we just pick Format > HD Video > HD AVI Video.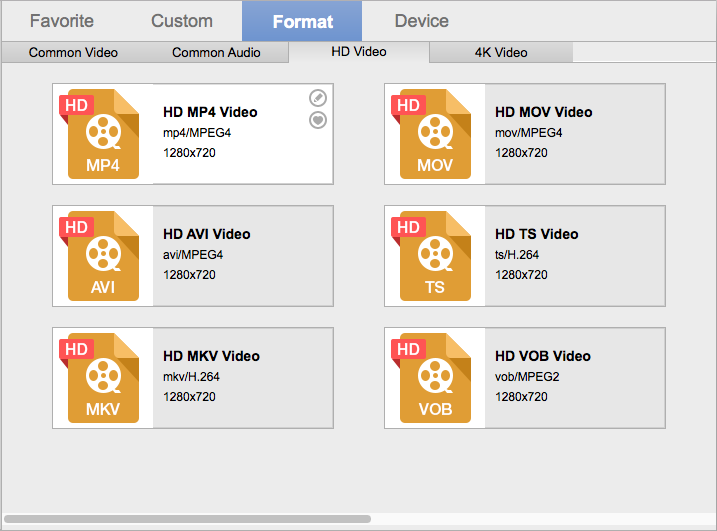 Aside from the pre-determined output configurations for AVI, this Mac app gives you full control over the quality of the output video: bit rate, codec, channel, frame rate by clicking on the PEN icon on the upper right corner of AVI. But bear in mind that tweaking the default value are not advisable if you're strange with thess video elements.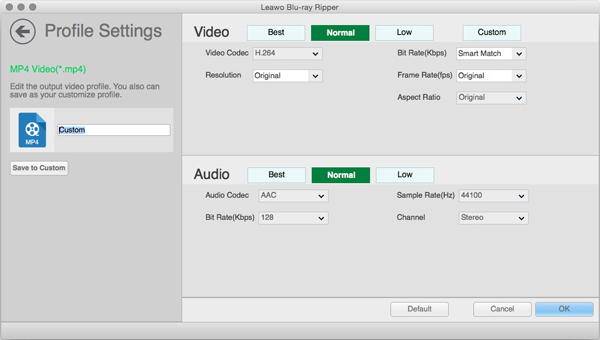 This Blu-ray to AVI ripper also comes with brilliant features that make things much easier like converting videos directly for a wide selection of device presets next to the Format tab. For example, just choose the iPhone 6s icon and the program will automatically optimized the output video settings for iPhone 6s to produce the precise format you need.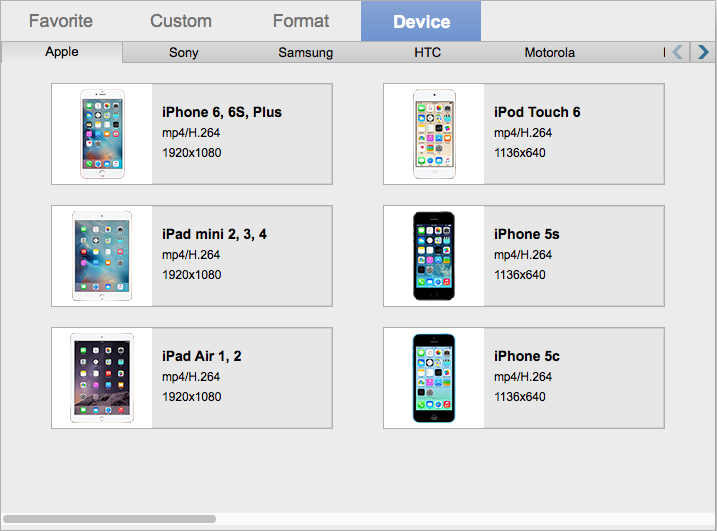 Step 3: Ripping and encoding Blu-ray to AVI for Mac
When you are satisfied with everything, click the big green "Convert" button on the top right corner of the screen to designate an output folder where you'd like the file to end up once it's been ripped.
Next, press Convert button at the bottom and the prorgram will begin the Blu-ray to AVI conversion. A progress bar will show its ripping speed. Depending on your system power, the length of movie files you select and the encoding settings you set, the time of conversion process will vary from hours up to half to the day.
That's it! After the contents of Blu-ray converted to AVI files on your Mac, you are ready to enjoy them at home or on the go, have a fun!