How to Transfer Text Messages from OnePlus to iPhone
You may want to transfer SMS from OnePlus to iPhone because you are planning to trade in your old OnePlus for the state-of-the-art iPhone. Or you are using two devices simultaneously and just want the SMS history present on OnePlus to be on iPhone as well. Any way, this post will show you how to transfer the messages between two devices. Keep reading for more detailed instructions.
Q: "I have a OnePlus device for personal use. Lately, I have purchased a new iPhone for business. I tried to move all the existing messages history from OnePlus to iPhone but unsuccessfully. Although the messages are still stored in my OnePlus, I would rather have them on my new iPhone. is there a way or a program can do that?"
When shifting from OnePlus Android phone to iPhone, you may find it complicated to migrate a large amount of SMS history in between due to the different operating systems. The good news is, some third-party applications allows you to do that.
Phone Transfer is one of those options you can find in the web. It does what its name indicates easily and quickly. No matter what kinds of smartphone you are planning to switch to, like Android, iOS, Windows Phone, Blackberry and Symbian, with it, you are able to copy text messages and other stuff like contacts, photos, videos, calendars and music in between. You can either migrate only text messages or get all of the file types from OnePlus to iPhone in one click.
Before we get started, please download and install the program on your either Mac or PC machine.
Step 1: Hook up two phones with the computer
Upon startup, you will be presented with an elegant interface. Click on the green section named "Phone to Phone Transfer" to get into next screen.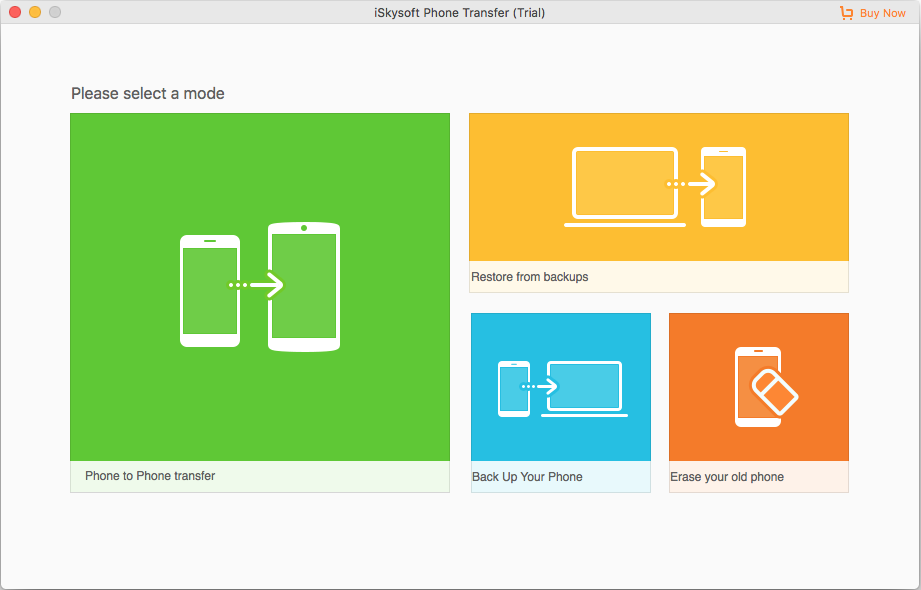 At this point, you will be asked to make a connection between your phones and computer. To do so, use the USB cable that came with your phone, connect both devices to the machine. Meanwhile, remeber to activate USB Debugging Mode on OnePlus and tap trust on iPhone. This way, the software will detect the two devices.
Step 2: Analyze the data in OnePlus
The program will deeply analyze the data from OnePlus and display a list of transferrable files on the middle pane: Contacts, Text messages, Calendar, Photos, etc.
Mark Text messages by ticking in the box and other file types you wish to copy to iPhone.
Step 3: Start transferring OnePlus SMS messages over to iPhone
Hit the Start Copy button at the lower center of the screen to start exporting the text messages to iPhone from OnePlus Android smartphone.
Once the whole migration is complete, it will now be safe for you to disconnect the USB cord with your computer.
That's it! All of your messages have been moved to iPhone.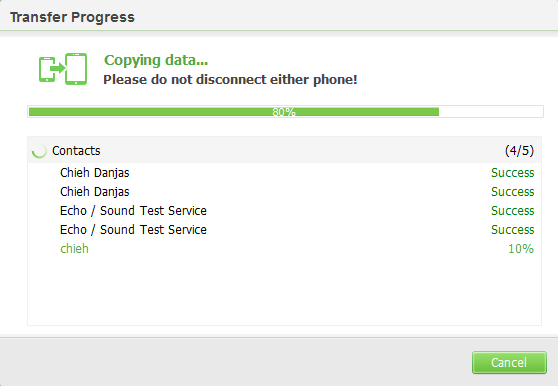 The Bottom Line
As is shown above, you only need three steps to achieve the transfer task. With a combination of data transfer, backup and restoration, Phone Transfer is capable of performing multiple tasks as per your need. Download it and have a try.