How to Get Music off iPhone onto Kindle Fire HD (X)
As the electronic books have emerged around the world, many people have replaced the conventional books with Kindle books at hands, which are more informative, easy-to-find and low costs. So many books lovers may be willing to purchase a Kindle Fire HD (X) to read freely.
When you have some favorite songs on your iPhone and now you want to put them onto Kindle Fire (Fire, Fire HD, Fire HDX) so that you can listen to the music when read books on it. In this point, you may struggle with the idea of moving all the songs from iPhone over to Kindle Fire, and then you might be trying to find the simple solutions to figure it out. However, it can be tedious and troublesome since these two devices are powered by two different operating system respectively---- Android and iOS.
Don't complain about that any more. Here in this article, we are going to discuss the most effective and time-saving way to export music from an iPhone and copy to Kindle Fire even if you have a myriad of songs with iPhone. Phone Transfer is introduced to you as best, which is a professional data transfer tool helps you to move phone data between two devices running on multiple operating systems, like Android, iOS, Windows phone, Blackberry, Symbian. The supported content item includes contacts, calendar, text messages, call logs, music, photos, videos and apps.
Before you begin the instructions of transferring music from your iPhone to Kindle Fire HD (X), you may download the software through the following links.
Step 1: Connect both iPhone and Kindle Fire to computer
Launch Phone transfer on your computer after installation and you will be presented the main interface with four options as below:
Click the green Phone to Phone Transfer option to continue.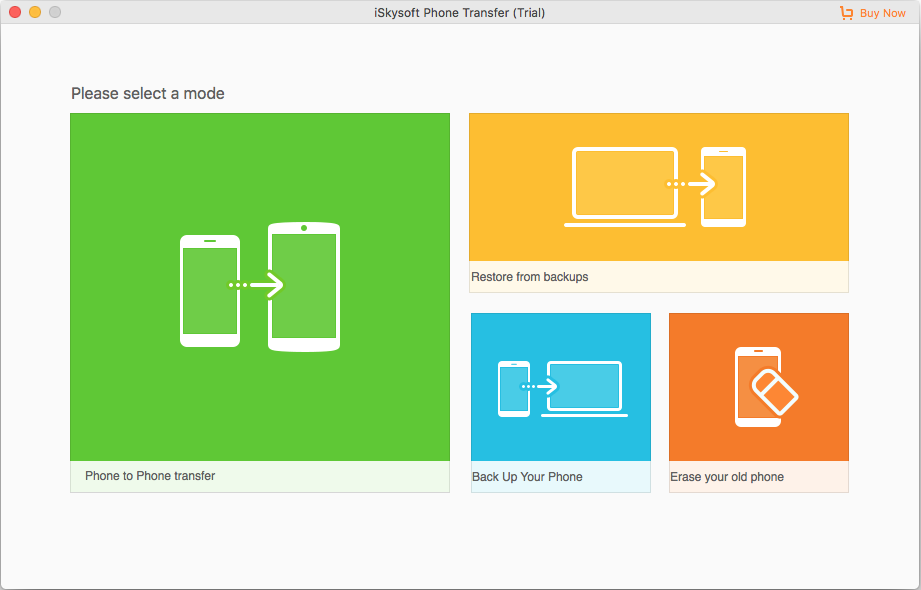 Connect your both iPhone and Kindle Fire tablet to computer via USB cables. To make an access to both devices, you should enable USB Debugging Mode on Kindle Fire and tap Trust on your iPhone.
Then, the two handsets will be detected and displayed on the either block of the screen very soon. The Flip button allows you to change the devices positions to get the proper transferring journey.
Step 2: Select Music from Source iPhone
After connecting successfully, the program should detect the source iPhone automatically and display the contents of the device memory on the center box of the window.
To migrate music only, just tick the box next to Music item and remove the marks of other files types.
Step 3: Start iPhone songs to Kindle Fire transfer process
Just click Start Copy button to get start the songs transferring process from iPhone to Kindle Fire HD (X) on your computer.
The whole process will take a while, depending upon how many tunes are in your iPhone and how fast your computer is.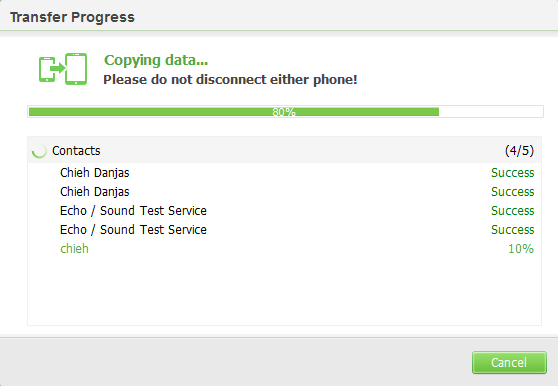 Congrats, your songs have been switched to Kindle Fire HD (X) exactly so far, and you can enjoy the songs at ease as you read.
About Kindle Fire HD X by Amazon
Kindle Fire HD X is a kind of tablet computer launched by Amazon and comes with two models, 7 inch and 8.9 inch respectively. Later, Amazon rolled out the second generation of the 8.9 inch tablet which enjoys a little improvement on the previous one. The 8.9 inch model is featured by a resolution of 2560 * 1600 pixels and powered by Qualcomm Snapdragon 800 processor, with 2GB of RAM and 16 GB of internal storage. It has in-built Wi-Fi, GPS and GPS. The 7.0 version is the little brother of 8.9 model. If you are looking for a brilliant tablet with the best price performance, then Amazon's Kindle Fire may be your best choice.