How to Migrate Music from iPad to LG Phone (and LG to iPad)
Music has been with us wherever we go. It fuels our mind and keeps us enjoyable. Listen to a song can bring you back to the emotion and feelings at a particular time and a particular place. Music also gives energy to your everyday routine, whether you are commuting to work by underground, reading newspaper in the morning or jogging in the playground at dusk. Waking up in the morning and scrolling through music library in your Android phone to pick up a song is the nice way to start your day.
Your friend has downloaded plenty of songs online to his iPad and he wants to share them with you. As you know, your LG Android phone and iPad belong to two different OS camp. Now, you are confronted with one of the key questions: how do you transfer the music from iPad to your LG phone. Naturally, there is a workaround even though there exists two different operating systems. Among the multitudinous third-party music migrating programs, you have Phone Transfer in your favor.
Before we get into the actual process of transferring all your tracks from an iPad to LG smartphone, I would like to make a brief introduction of Phone Transfer first. As an one-stop solution, it is specifically designed for transferring SMS, contacts, music, videos, photos and other content flawlessly and effortlessly when you set up your new phone. It is fitted with many features: transferring data in a straightforward way; working well with Android systems, iOS, Blackberry and Windows Phone; the function of backup and restore; running on both Windows and Mac.
With our step-by-step guide below, you make the switch of songs between iPad and LG Android phone a painless experience.
Related Article: How to Librate Songs from an iPhone and Move to Mac
Preparation
Your iPad and LG device (make sure they got enough power)
Two supplied USB cables
A computer (either PC or Mac)
Step 1: Attach your both devices to the computer
Open up the software and you should see a simple interface where four colorful modules is available for you to choose from. Here, we click the big green Phone to Phone Transfer module.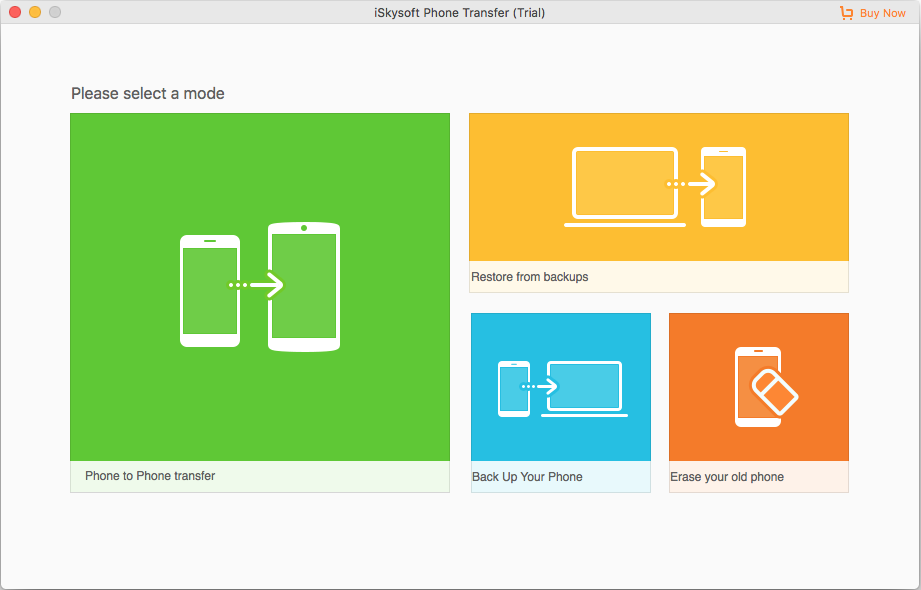 Hook up your iPad and LG phone with the computer. On your LG Android phone, you need to turn on debugging mode. If you don't have a clue how to set up, you can click "Cannot recognize the device" on the program interface or turn to How to Enable Debugging Mode on Android for help.
On iPad, you will notice a prompt pops up, asking you whether to trust this computer. Tap Trust to continue.
See Also: How to Move Music on iPhone to Samsung Android Phone
Step 2: Choose Music item from data list
If iPad and LG phone are displayed on both sides of the window, it means successful connection. See as below. One thing to be noted: connect iPad as a Source and LG Android phone as a Destination. If not, click Flip button to switch their position.
Now, you can select the Music and other data types you want from the center box to be transferred to your LG phone from your source iPad.
You may notice there is an "Clear data before copy" option for you to delete the existing content in your LG Android handset before transferring. Tick it if needed.
Note: Before starting this procedure, make sure your LG phone has sufficient space to store the songs transferred from iPad.
Step 3: Begin moving your songs from iPad to LG smartphone
If you are satisfied with your selection, simply click the green Start Copy button. The program will start grabbing the music files off an iPad and transferring to your LG phone. Please wait with patience for a couple of minutes.
You're done!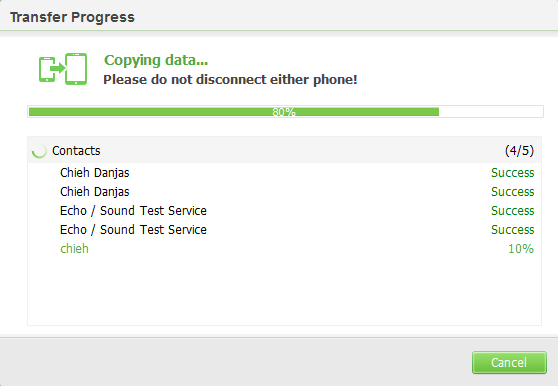 In order to better organize your music tracks and other media files among your iOS, Android device, iTunes, and the computer, you can try a nice tool named iTransfer, which acts as an iTunes alternative to manage and transfer songs, playlists, contacts, TV shows, movies podcasts, photos, audiobooks, and more in an easy way.
The Feature of Backup and Restore
You never know when your LG Android phone or iPad is going to crash. So if you want to guard against losing important stuff including your favorite tracks, it is advisable to back up them in a safe way. Luckily, Phone Transfer has that awesome function for you.
All you need to do is click Back Up Your Phone in the main interface, plug your device to the computer, tick the music (and other data if you want) and click Start Copy button.
Also, the program allows you to retrieve files from backups, iCould, iTunes, Blackberry, OneDrive, etc.
How to Copy Music from Your iPad back to your Blank iTunes Library
How to Convert Songs in .m4a Format to MP3 on MacOS
How Do I Get iPhone Contacts to a New ZTE Phone: A simple guide to going Android
LG Android phone: LG V30, LG V20, LG G5, LG Stylo™ 2 Plus, LG K7™, LG Tribute™, LG X power™, LG K10, LG Escape, LG Stylo, LG Rebel™, LG Stylo, LG G4, LG Phoenix, LG Spree, etc.
iPad: iPad 1, iPad 2, iPad 3, iPad 4, iPad Air, iPad Air 2, iPad Air 3, iPad Mini 1, iPad Mini 2, iPad Mini 3, iPad Mini 4, iPad Pro 1, iPad Pro 2, etc.