How to Copy Text Messages from iPhone to Google Pixel Phone
I am using my iPhone 6s currently. I am planning to get a new Google Pixel phone next month. I want the same SMS on the Google Pixel device, but I am not sure how to transfer a host of text messages from my old iPhone to it. Is there any way or program to do this without so much operations?
You may choose Android over iPhone for some reasons. By comparison with iPhone's walled garden strategy, Android features flexibility, which allows users to have a unique experience in terms of software and hardware. Switching from one smartphone to another is not an easy task, in particular when you are going from iPhone to Google Pixel Android device. Getting used to a new platform doesn't need too much skills for a technology-savvy person like you, but one area that takes some effort is how to get a large array of iPhone text messages over to Google Pixel phone. Thankfully, there is a tool that can do the trick.
Phone Transfer is our favorite. It can transfer everything you can, including text messages from iPhone to Google Pixel in a direct and quick manner. As a professional data transferring tool, it's able to move numerous data types that consist of contacts, text messages, call history, photos, music and more. It can be applied to different platforms, whether you are switching to Android, iOS, or Windows Phone.
Besides, this program assumes the role of data backup and restoration. You can use the backup mode to save your contacts, SMS, call history, songs and day-to-day photos to the computer. When your phone gets damaged and can't access the data, you can restore the content directly from the computer to another device.
The process of migrating SMS from an iPhone to a Google Pixel phone has never been easier. Just follow the guide below to finish the task.
Step 1: Choose data transferring mode
To initiate a transfer from an iPhone, first open up Phone Transfer and you will be presented with a simple interface with four modes on it. Choose the green "Phone to Phone Transfer" mode.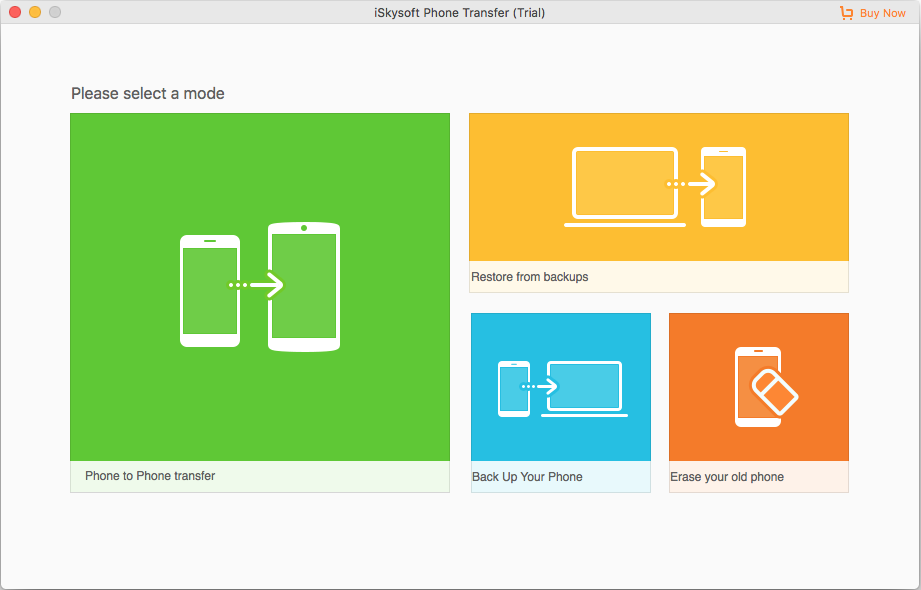 The interface as below means you need to connect the two devices to the computer with USB cables. Meanwhile, enable USB Debugging Mode on Google Pixel and tap trust on iPhone.
Step 2: Tick the category "Text messages" from iPhone
After being identified, the two handsets can be seen on both sides. Use Flip button to make sure iPhone is on the left side and your Pixel phone on the right pane.
The data types from iPhone have been listed in categories on the middle pane. All you need is to tick off the specific category one by one. For copying messages from iPhone to Google Pixel, simply tick off the category Text messages.
Step 3: start exporting iPhone messages and putting onto Google Pixel
Press Start Copy button below the content box to start moving text messages to Google Pixel from iPhone. A pop-up window will show you the progress status. The conversion time varies, depending on the file size of selected data files on the source iPhone, but it will be finished in a fast way.
When the progress bar moves to 100 percent, click OK to close the window. Now you can view the messages in the new Google Pixel.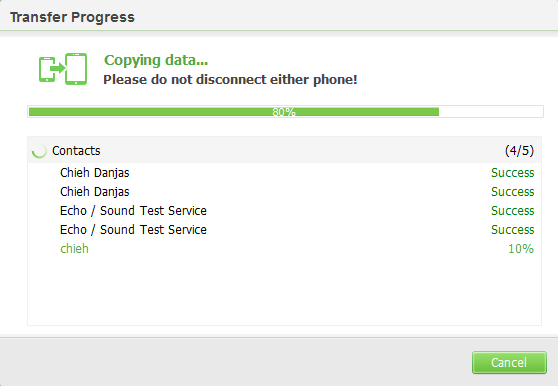 Note: If a portion of text messages have been lost in your old iPhone due to mistaken deletion or other reasons, you can heck this article: How to Recover Lost Messages from iPhone to get them back quickly and safely.
Bring iPhone Text Messages to Google Pixel in a manual Way
To be honest, manually transferring all of your iPhone text messages to your Goggle Pixel mobile phone is much more hard than any other types of data files like contacts, photos, since text messages are not supported by Google in any fashion. As a result, you have no direct way to make the transfer, but can be done by using third-part apps. The iSMS2droid and SMS Backup & Restore can actually make that happen, which requires you to first make an unencrypted backup of your iPhone on computer via iTunes, then import it to your Google Pixel Phone. The process involves a few step, but it's nothing complicated.
To get started, run iTunes on your computer and connect your iPhone to the computer via USB cable. Click on small iPhone icon which is approximately under the playback field, then on the Summary page, click the This Computer under Backup Location section and press Backup to start creating backup archive along with text messages on your computer. (or go to File > Devices > Backup.)
Once the backup process is finished, disconnect your iPhone and navigate to the file that includes the text messages. If you're on a PC, go to C://[Users]/[Username]/AppData/Roaming/Apple Computer/Mobile Sync/Backup. If you're in a Mac, it will be inside /(user)/Library/Application Support/Mobile Sync/Backup.
After that, open the folder with the most recent timestamp from Backup folder, find the iPhone SMS database with the name 3d0d7e5fb2ce288813306e4d4636395e047a3d28 and move it over to your Google Pixel through a USB cord. Then unplug your Google Pixel.
Next, run iSMS2droid app on Google Pixel after installation. On its main interface, click Import Messages and select the iPhone SMS database you've transferred over. Then tap on Import All when a notification pops up and the application will start loading the message conversions from the database. The file is saved as XML format. This is actually a process of converting iPhone messages to Android format that is also compatible with Google Pixel handset.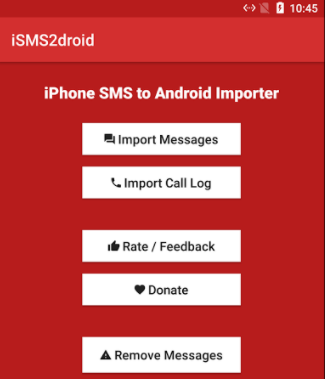 Now, it's time to restore the text messages into Google Pixel. To do this, you will need SMS Backup & Restore. Download it from Google Play Store and install on your Google Pixel. Afterward, open it, tap on Restore and pinpoint the XML file generated by iSMS2droid app, then tap OK. When you're in the next pop-up, select Restore All Messages and tap OK — all the text messages stored on your iPhone should be then available on your Google Pixel.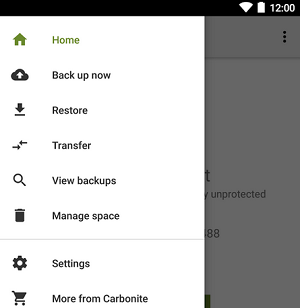 With the above-mentioned guide, you could eventually migrate text messages to your Google Pixel handset from iPhone.
The Bottom Line
Phone Transfer is a very useful program that combine multiple features together. With this software in hand, switching devices regularly can really save your time and effort. There might be a learning curve when switching to shiny new Google Pixel Android handset from iPhone since Android and iOS are very different. Enjoy!