How to Migrate Music from iPad to Motorola Phone and Vice Versa
For most people, listening to music is a daily routine just the like meals we eat and air we breathe in. It boots your mood and makes you relaxed on a stressful day. It is so natural for mobile phone users to tune out the world with their headphones, whether they are commuting to work, doing workout at the gym or performing repetitive task in a noisy workplace.
Music has been an inseparable part of our daily since we have got our hands on various kinds of music players like smartphone, computer, MP3 player, iPad, iPod, etc. For many users, switching phones is a common phenomenon due to upgrades and innovations of smartphones in recent decades. So one of the most desirable things you want to bring over to your new phone is your beloved music.
If you have switched to a new Motorola Phone from an old iPhone and want to move a slew of iPad songs to it, then you may come up with two ways, Bluetooth and WiFi network. But both ways are infeasible as Bluetooth only works within iOS devices while WiFi network may be unstable during music transmission. This is why you need Phone Transfer.
Phone Transfer is a powerful data migrating tool designed with every specific feature for your benefit. It enables cross-platform music moving between iPad and Motorola and other devices with ease.
Transferring music directly without any complicated procedures.
Supporting most music formats: WMA, WAV, MP3, M4A, M4R, AIFF, FLAC, etc
Back up data within device onto computer, and retrieve it back if nesscessary, it even can retrieve backup file from OneDrive, iCloud, Kies, iTunes
Working well in different kinds of brands: iOS, Android, Blackberry, Symbian, WinPhone, etc.
Follow the tutorial below to see how to transfer your music from iPad to an Motorola smartphone (Moto Z Force Droid, Z Droid, Z Play/Droid, whatever) and vice versa.
Step 1: Plug your iPad and Motorola into the computer
Download and install the program in your computer. Double click the program icon to open it, this will display its main interface, as image shown below.
Click Phone to Phone Transfer from the modules.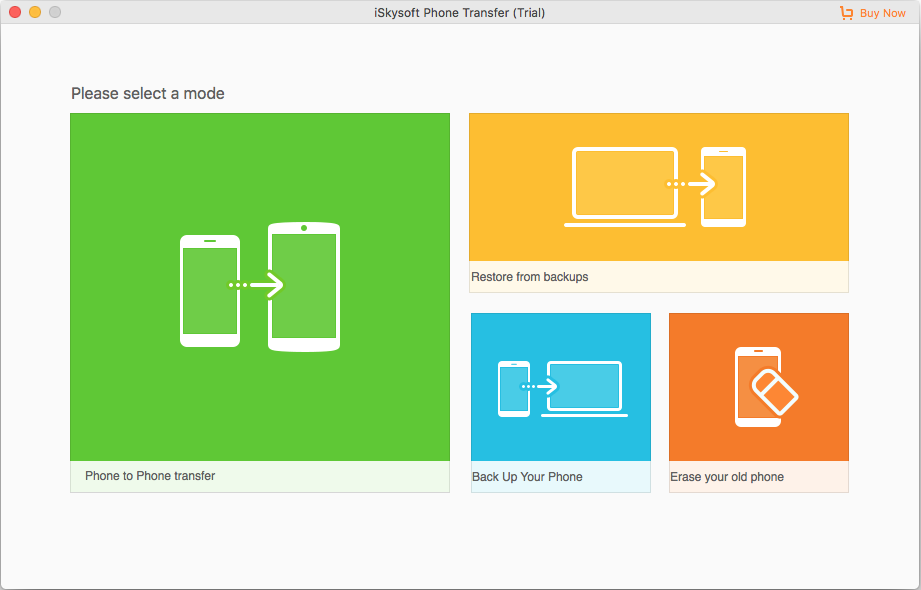 Use two USB cables to connect both iPad and Motorola Android phone with computer.
Debugging mode must be activated on your Motorola Android phone. If you are a stranger to debugging mode, you can seek help from How to Enable Debugging Mode on Android or just click "Cannot recognize the device" on the program interface.
Also, tap Trust on your iPad to go on with the next step.
Step 2: Choose Music
After the stage of connection, your source device (with iPad on the left side) and target device (with Motorola Android phone on the right side) make their presence on the screen. You can swap their places by clicking Flip button if their positions are reverse.
In the data category, tick Music. Phone Transfer is not limited to just transferring songs between your Motorola and iPad. You can also select and transfer other items between Motorola and iOS like contacts, videos, photos, etc that are present in your source device.
If you want to wipe out the existing data in your target Motorola Android phone before moving, tick "Clear data before copy" under the Motorola phone icon.
Popular Tutorial: How to Copy Music from an iPhone to Your Mac computer
Step 3: Start transferring all your iPad tracks to your Motorola phone
Simply click Start Copy if you finish your selection. The software will start copying your songs and other content from iPad over to the Motorola Android phone. Make sure there's enough space on your Motorola device, of course.
Meanwhile, a progress bar pops up indicating the progress of the process. Wait patiently for a few minutes until the progress bar is 100 percent full.
Most music formats are compatible on your Android platform with a music player app, so you don't have to convert the music files using a media converter. Now, you can enjoy your melodious tunes in your Motorola phone.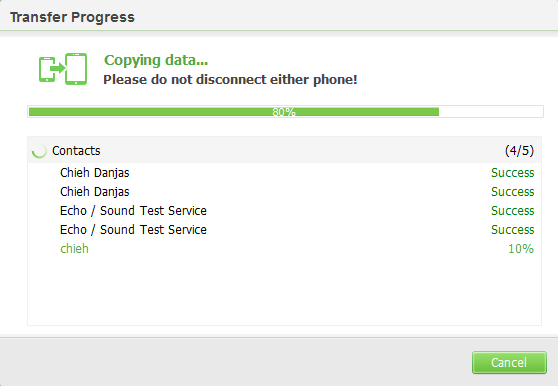 Update – Many users ask us for method to restore the lost important files on iPad. If you are part of them, please read this article: How to recover data files from iPad (Air, Pro, Mini).
Other Distinguishing Merits about Phone Transfer utility
For many audiophiles, losing the songs that have been built up over the years is unbearable since you can't predict what will happen to your device. So it is wise to back up your songs in a safe place.
Phone Transfer with its backup and restoration feature is at your service. You can create a backup of your favorite songs and other stuff of vital importance in your computer or external hard drive. The backup process is a no-brainer: back to the main interface > click Back Up Your Phone > connect your device> select items > click Start Copy.
You can restore your songs from the computer and iTunes/ iCloud/ OneDrive/ Kies any time you want. By the way, you can use a professional media file management tool to better handle your music files and other content between iPad, Android and the computer without iTunes.
How to Move Songs from an Old iPhone to a New iPhone
How to Convert Audio from WAV to Apple Lossless (.m4a)
How Do I Get iPhone Messages onto Samsung Galaxy Android
Motorola: Moto Z Force Droid, Moto Z, Moto Z Droid, Moto Z Play, Droid Turbo 2, etc.
iPad: iPad 1, iPad 2, iPad 3, iPad 4, iPad Air, iPad Air 2, iPad Air 3, iPad Mini 1, iPad Mini 2, iPad Mini 3, iPad Mini 4, iPad Pro 1, iPad Pro 2, etc.