How to Transfer Messages from Sony Xperia Phone to iPhone
Apple's iPhone keeps luring people with its continuous iteration. Among those who get a new iPhone, some of which used to be an Android device user. If you are one of those users and have already replace your old Sony Xperia smartphone with an iPhone, you may be considering some ways to make a smooth transition.
Switching from Sony to iPhone is not only about getting accustomed to a new and different ecosystem, but also about the big task to transfer a slew of text messages in between. Because of Apple's walled garden strategy, it won't be as easy to transfer files directly from Sony to iPhone as transferring from Sony to another Android.
With Phone Transfer, the pains turn out to be less of an issue. Just as the name suggests, it's for users who have a need to migrate text messages from Sony Xperia to iPhone, along with other data types including contacts, calendars, pictures, music. It supports transferring between thousands of different devices which vary in various brands and ecosystems including iOS, Android and WinPhone.
Plus, the program also serve as a data backup and restoration tool. It allows you to back up the text messages or other files to the computer. Meanwhile, it lets you retrieve the backup files to the handset, from the computer, iTunes/ iCloud or Blackberry. Its Mac version even features an extra mode called "Erase your old phone". Before you donate or dispose of the old device, you have a option to make sure your private data including contacts, call logs or text messages has been wiped out permanently.
Now, get the software installed by clicking the download link above and learn how to copy text messages onto iPhone from Sony Xperia Android phone with just a few clicks.
Step 1: Run the program
Launch the program on the computer after installation and you will get a intuitive interface. Select the green "Phone to Phone Transfer" option to get into data transferring window.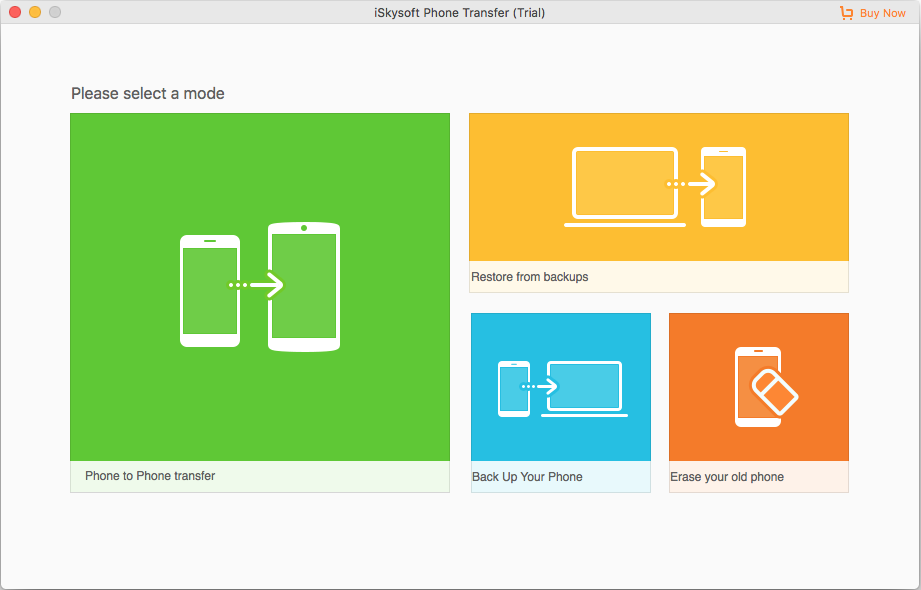 Here comes the step to connect both your handsets to the computer. You are required to enable USB Debugging Mode on your Sony Android phone. Then, wait for the program to detect the devices.
Step 2: Check "Text messages" in the box
After connection is established, both devices will be shown on the both sides. You can use Flip button to switch their position if required. And the software will start scanning your source Sony Xperia smartphone. this might take a while.
When the scan is finished, all transferrable data files inside Sony have been displayed on the middle pane. You are free to tick off whichever file types you would like to migrate from Sony to iPhone. In our case, we're going to copy messages to iPhone, so here we check box next to Text messages and uncheck other boxes.
Step 3: Press "Start Copy" button
When everything is ready, simply press the Start Copy button at the lower-center side of the screen to initiate the process of moving messages from Sony straight to iPhone.
That's all there is it!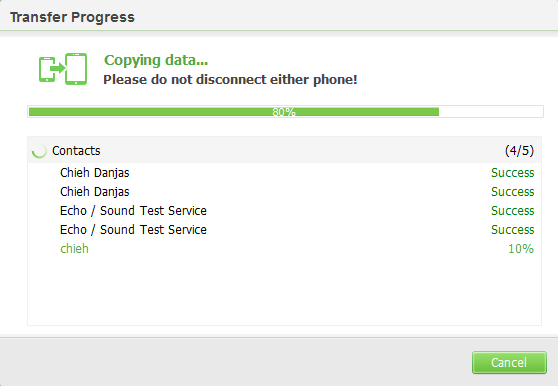 Tip: if the data in iPhone are lost, including contacts, messages, call history, because of improper usage, factory reset or other reasons, there is a way to recover the data directly from the iPhone.